Already at the Microsoft Ignite in November 2019, the feature and support of multiple windows for Microsoft teams was announced. Since a few months this feature is already in rollout, but only for private chats (see post of 18.05.2020). Now the time has finally come and Microsoft is rolling out the feature of "MS Teams Meetings in separate windows". A long awaited feature on my part!
Overview thanks to separate windows
It has often been talked about, and Microsoft team users have long wished for such a feature. After all, most of them are already used to several windows through the predecessor "Skype for Business" anyway. The overview of open chats, meetings, etc. was simply better than with the team "all-in-one" solution. This applies to mobile workstations with a single screen, but especially to workstations with multiple monitors. It was previously difficult to keep a chat open next to an ongoing meeting without minimizing the meeting. Therefore, many have used a workaround and have simply opened teams in the browser in addition to the MS Teams Client. This way they created a kind of "multi-windows" environment. This workaround is now part of history, as the following print screen of separate windows shows.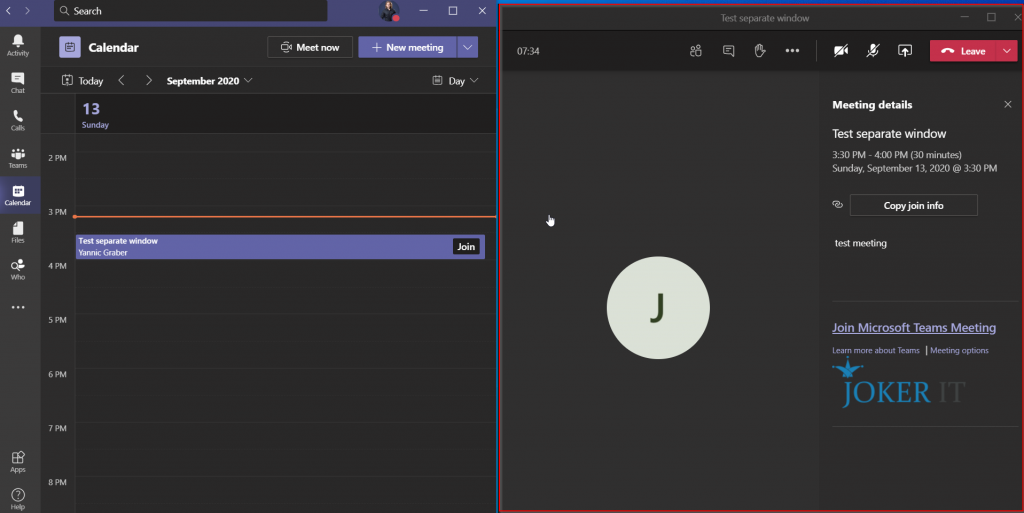 Activate team meetings in separate windows
The activation is very simple and can be done by each user himself. Today I got the message about the separate windows right at the start of MS Teams.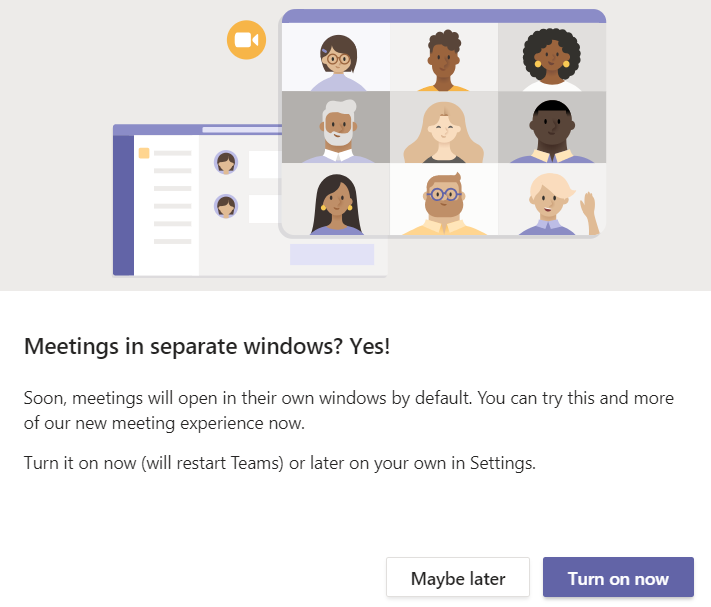 So you can easily turn on the feature at the touch of a button. But if you accidentally pressed "Maybe later" or simply realized later that separate windows would be very useful, it's not too late. You don't even need to consult your team administrators, you can easily make the settings yourself.
Just click on your profile picture at the top right in Teams and choose "Settings".
Check "Turn on new meeting experience (New Meetings and Calls will ...)" as shown in the following print screen.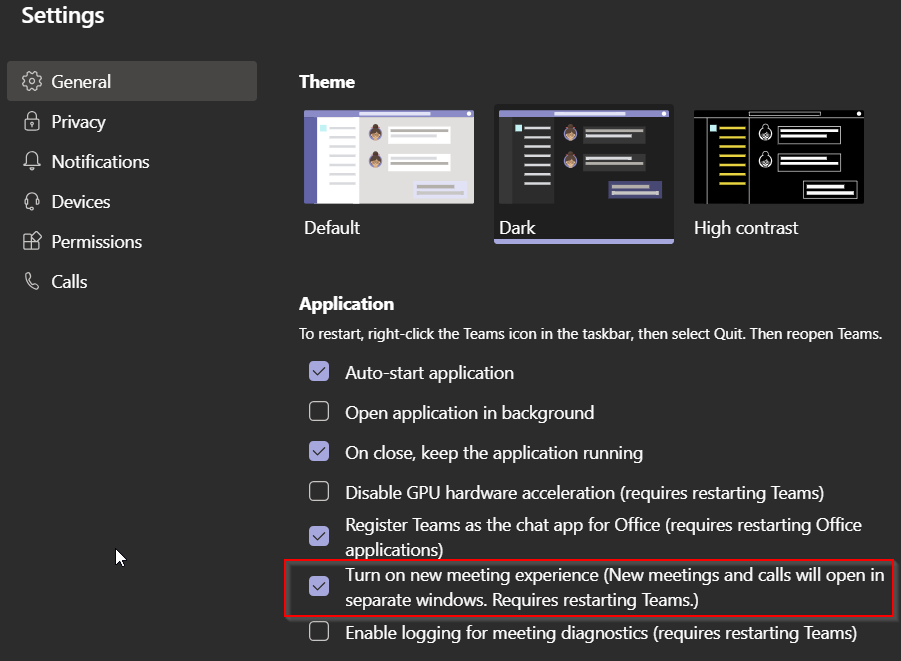 All you need to do now is restart your Teams client and your future team meetings and calls will open in separate windows.
Sources:
https://techcommunity.microsoft.com/t5/microsoft-teams-blog/what-s-new-in-microsoft-teams-microsoft-ignite-2019/ba-p/937025#customize
https://www.graber.cloud/microsoft-teams-multi-windows-rollout/